Flower buckets bloom back into benches
Global resource management company, Veolia, has worked with the convenience retailer, One Stop, to recycle 11,000 plastic flower buckets from stores, saving 1.45 tonnes of CO₂. The plastic was recycled into new products including a bench, which was unveiled and donated to the local community by One Stop as part of the celebrations for their 1000th store opening in Wolverhampton.
The polypropylene (PP) flower buckets are hard to recycle, but Veolia's innovation team has ensured that they can be reprocessed into plastic lumber suitable for furniture, as well as other products. This has been done by firstly reprocessing the plastic and then utilising the recycled material to manufacture the bench.
Recycling the buckets has saved 73% of these carbon emissions, which is 1.45 tonnes of CO₂. This initiative supports One Stop's ambition to reach net zero across its full value chain by 2050 and the retailer has implemented a Remove, Reduce, Reuse and Recycle plan across its operations as part of this drive.
It was equally fitting for One Stop to unveil and donate this bench to the local community at the opening of their 1000th store in Wolverhampton, as the retailer began its journey in the same city, as a simple market stall, nearly half a century ago.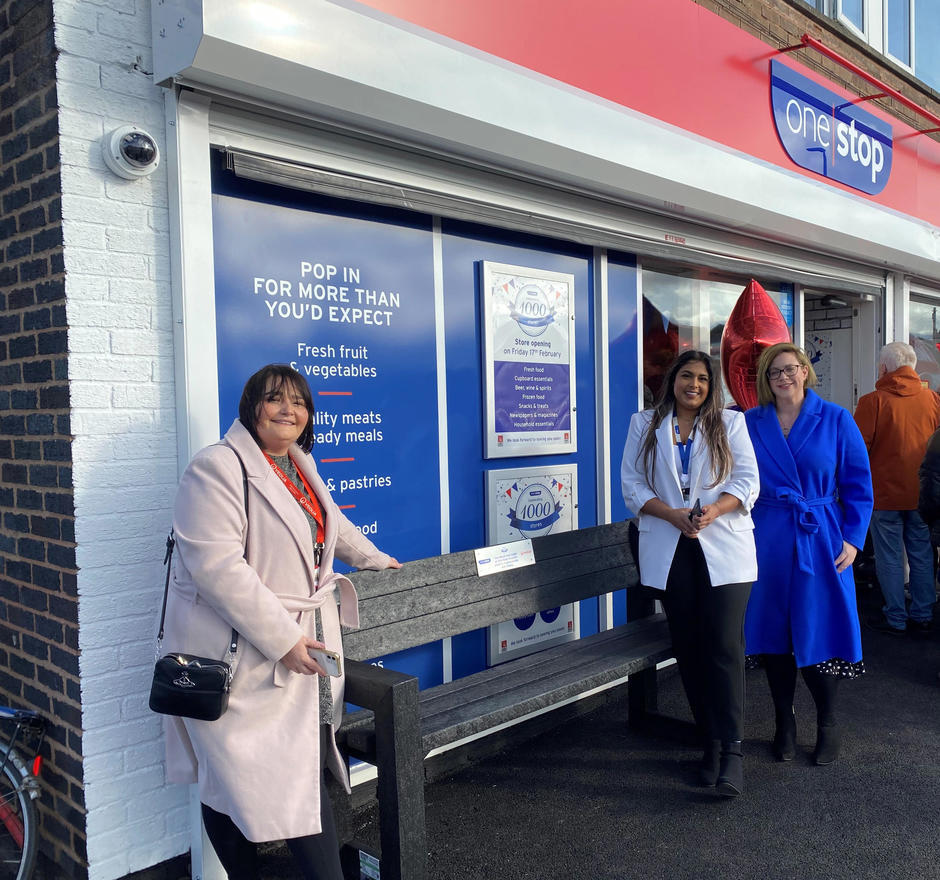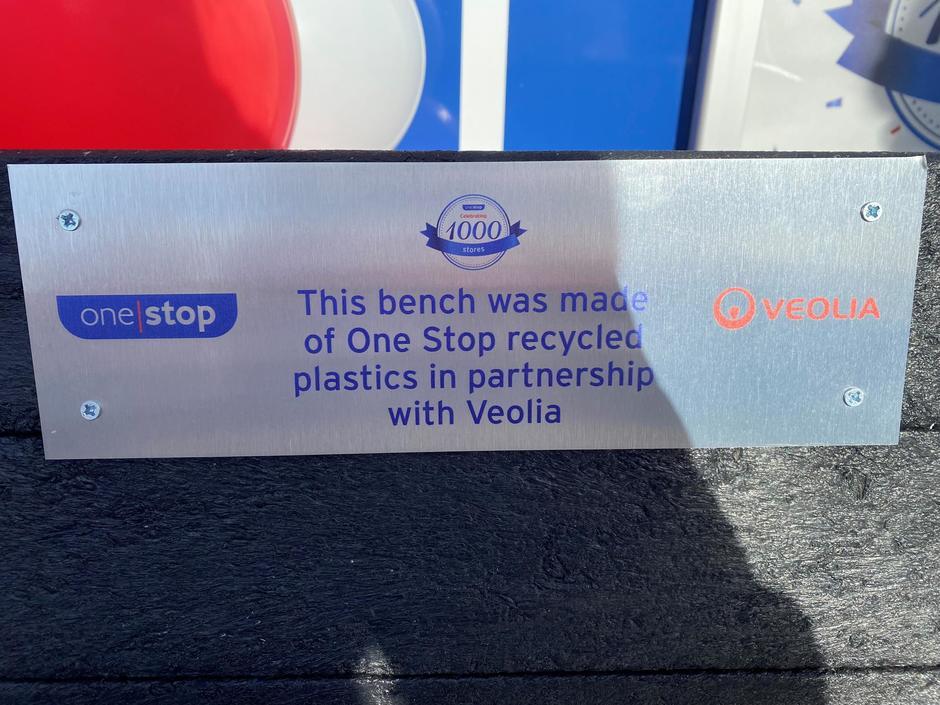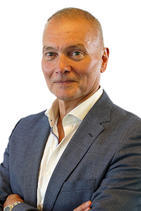 "Working with One Stop on this project demonstrates what can be achieved by two parties joining forces to achieve carbon reduction. I am excited to see what can happen in the future for One Stop and Veolia is proud to be part of its sustainability journey."
Amriene Kalsi, Sustainability Manager at One Stop, said: 
"We have worked in partnership with Veolia to produce a bench made from our recycled materials to donate to the local community in Wolverhampton as a part of our 1000th store celebrations. The help of Veolia to create this bench has been amazing, allowing us to repurpose waste from our stores to benefit the local community. We hope that this unique bench will encourage conversations within the local community around recycling and the benefits of the circular economy."